Claire Foison
Biographie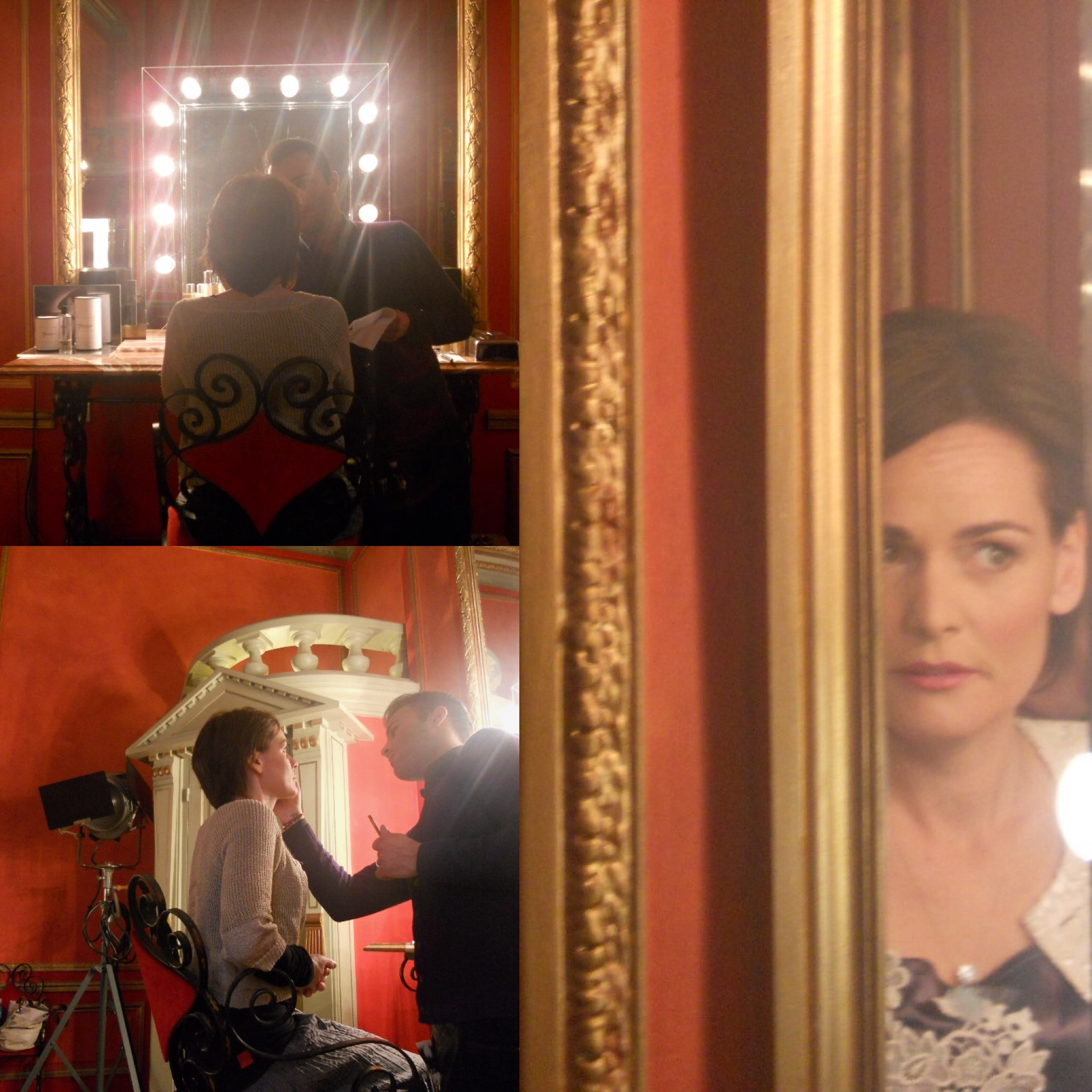 Claire Foison est une artiste française pianiste diplômée de l'École Normale de Musique de Paris. Elle a suivi la classe d'André Gorog pour les diplômes supérieurs d'enseignement et d'exécution.
Elle a commencé son parcours musical sous la direction de son père pianiste Christian Foison qui lui transmet l'héritage de ses Maîtres Vlado Perlemuter et Alfred Cortot.
Elle s'est également formée dans la classe de Bruno Fabius au conservatoire de Nantes, de Gilles Bérard au conservatoire de Boulogne-Billancourt, de Jacques Coulaud à Versailles, avec des stages et des master classes avec Dominique Merlet, Halina Czerny-
Stefanska, Marc Lafôret et Jean-Claude Pennetier.
Claire Foison partage aujourd'hui son activité professionnelle entre l'enseignement comme professeur au conservatoire de Boulogne-Billancourt et la carrière de concertiste.
Son répertoire se construit au fil de la vie, d'oeuvres du XVII au XXI siècle, en France à l'étranger, dans des lieux connus ou inattendus, pour des concerts thématiques portés par l'enthousiasme des rencontres et la volonté de partager la beauté de grandes
oeuvres musicales.
Concerts, récitals, avec orchestre pour la Paix avec les choeurs et orchestre du Morbihan, salle Cortot à Paris, en haute altitude dans la vallée de l'Ubaye, plusieurs saisons avec le choeur Chant libre pour le festival Molière de Versailles et la troupe parisienne des Tréteaux Lyriques, elle est aussi régulièrement invitée pour une belle saison musicale en Mayenne à Sainte Suzanne, elle a donné des concerts en France, en Nouvelle-Calédonie, au Japon, au Texas, au Colorado, à Djibouti et au Zimbawé à Bahreïn pour les Alliances françaises, et au Liban.
Elle joue en duo avec les chanteuses Cherise Lukow, soprano colorature américaine, Marion Lebègue, mezzo-soprano, Aurélie Loilier, soprano. Elle est partenaire de musique de chambre au piano à 4 mains avec Christian Foison, en trio avec Bahia El Bacha et Rodolphe Gault à Nantes, avec des musiciens de l'orchestre de Radio France : Jean-Philippe Kuzma, Emmanuel André, Benoit Martin, Jérémie Maillard, Cyrielle Eberhardt violoniste de l'Ensemble Pygmalion, Isabelle Lequien, Jeannemarie Conquer, Philippe Bary et Thierry Maurin du quatuor Quad, Renaud Bary de l'orchestre de la Garde Républicaine, Cyril Gesthem de l'Orchestre de l'Opéra de Paris et les comédiens Odile Locquin et René Hernandez.
Création mondiale du premier Concerto pour piano et orchestre de Naji Hakim, compositeur franco-libanais à Beyrouth en décembre 2015 avec l'Orchestre Philharmonique du Liban dirigé par le chef italien Francesco Lanzilotta.
Elie Hervy, agent artistique, président de l'Association Résonances croisées
Biography of Claire Foison
Claire Foison is a French concert pianist.
She was born in 1971. She started her musical career under the influence of her father and pianist Christian Foison who received the heritage of Masters Vlado Perlemuter and Alfred Cortot.
Her training was continued in Bruno Fabius's class at the conservatory of Nantes, in Gilles Bérard's class at the conservatory of Boulogne Billancourt, in Jacques Coulaud's class at Versailles and was marked by courses and master classes with Dominique Merlet, Halina Czerny-Stefanska, Marc Lafôret and Jean- Claude Pennetier. She was awarded first prizes in Nantes, Versailles and Boulogne- Billancourt conservatories. She successfully completed her studies with both a teaching and performance diploma at the Ecole Normale de Musique de Paris in André Gorog's class.
Today Claire Foison divides her professional career between the conservatory of Boulogne Billancourt, where she is a pianist teacher, and concerts in France and abroad. She builds her repertoire in the course of her career with musical works from 17th to 21st century in both famous and unexpected places. Thematic recitals, concerts for peace with the orchestra and choir of the Morbihan in Britanny, in the famous Salle Cortot in Paris, at high altitude in the Alps in the Ubaye valley, several musical seasons with the choir Chant Libre for the Festival Molière of Versailles and the Parisian chorus Tréteaux Lyriques, and she is also regularly invited in the Mayenne region in Sainte-Suzanne for their musical season.
She performs with the US coloratura soprano Cherise Lukow in the duo Divines Divas, and with the French mezzo-soprano Marion Lebègue in the duo Accords de cordes. She also appears in chamber music ensembles with musicians such as Christian Foison, Bahia El Bacha and Rodolphe Gault in Nantes, Jean-Philippe Kuzma, Emmanuel André, Benoit Marin, and Jérémie Maillard, musicians in the Radio France orchestra, with violinist Cyrielle Eberhardt from Pygmalion orchestra, with Isabelle Lequien, Jeanne-Marie Conquer, Philippe Bary, and Thierry Maurin, musicians of the Quad ensemble, with Renaud Bary, double bassist in the Garde Républicaine orchestra, and with Cyril Gesthem, violinist of the Opéra de Paris orchestra.
She has travelled and performed concerts in France, New Caledonia, Japan, Colorado, Texas, Djibouti and Zimbabwe specifically for the Alliance Française, as well as in Lebanon. She has the great honor of being the dedicatee of the first piano concerto of Naji Hakim. The world premiere took place in Beirut, Lebanon in December 2015 under the direction of the Italian conductor Francesco Lanzilotta.